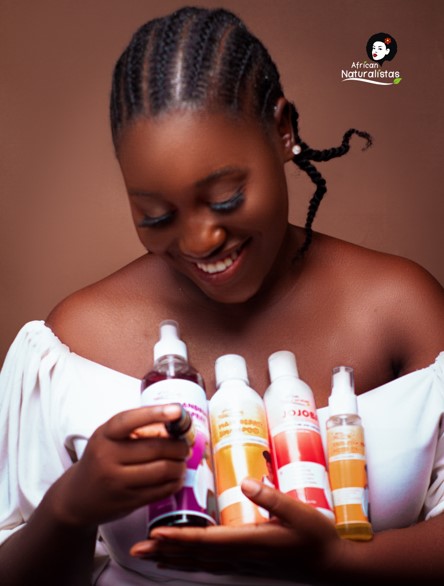 Become an African Naturalistas Distributor
African Naturalistas is one of the leading natural hair care brands in Nigeria today. We invite you to earn income for yourself and your business by being a part of our vision to be the biggest Hair Products supplier in African and African hair products supplier worldwide
African Naturalistas products are for all kinds of hair (natural and relaxed), and all age ranges (both adult and children)
Our products are manufactured by an Advanced Cosmetic Scientist and Certified Trichologist to cater for hair care needs, and hair and scalp disorders. They and packaged in Nigeria, in a NAFDAC Inspected and approved factory at Ajah, Lagos Nigeria.
You can partner with us by either becoming a Mini or Major Distributor, as described below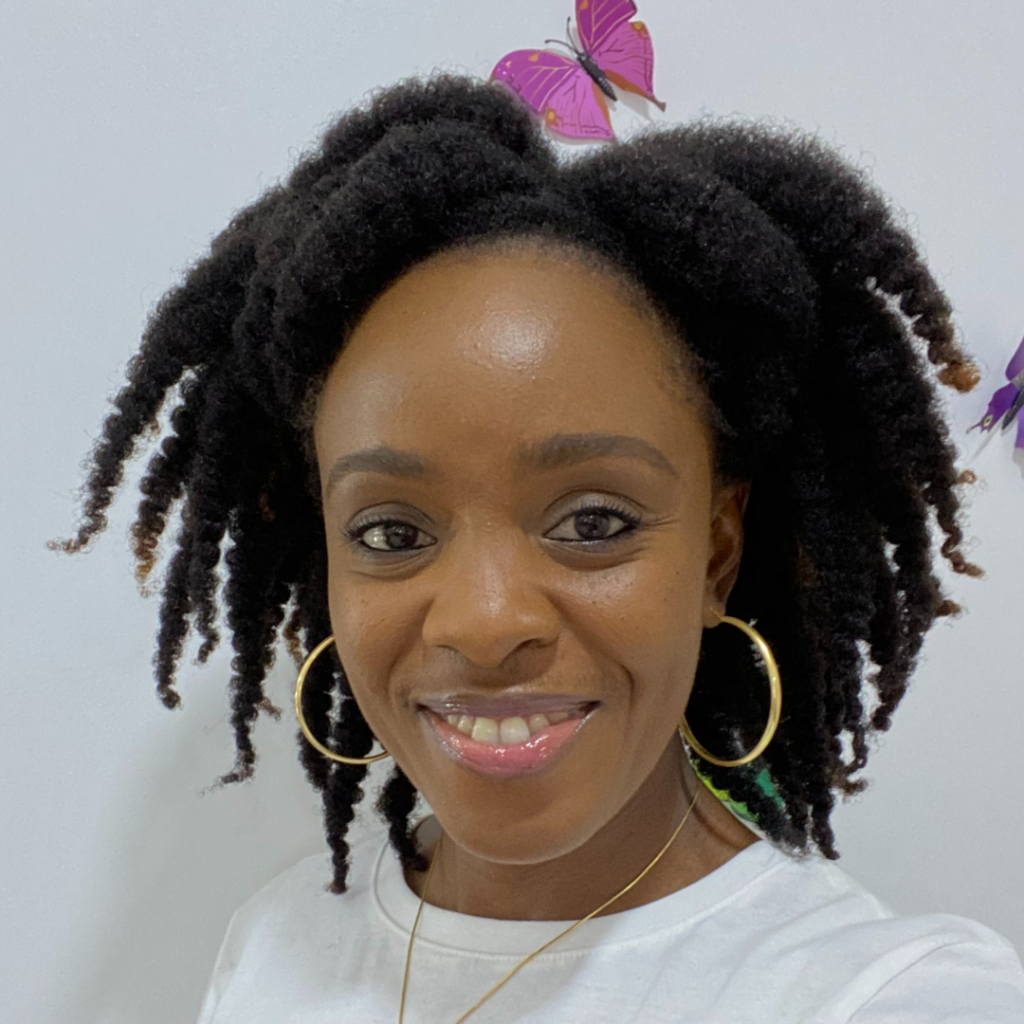 I've been able to make profits selling African Naturalistas products and plough that back into growing my business.

I've been able to grow relationships with my customers because African Naturalistas is a brand that delivers.

Each customer that I have sold African Naturalistas to, never stops coming back for more
Olusola David-Elegbede
MummyMo Hair Care
Before you go ahead to view our Distributor packages, let me tell you why joining out team of Distributors is the best choice
These are for individuals, students, small businesses, salons, etc., interested in selling African Naturalistas products either as a means of making extra income or being a major source of income.
Initial Minimum purchase value – N100,000.00/$250
Subsequent Minimum purchase value – N50,000.00/$125
This program is for individuals, small and big who want to take advantage of a greater buying power to get higher return on their investment. Distributors also have the advantage of selling in bulk to other resellers
Initial Minimum purchase value – N500,000.00/$1250
Subsequent Minimum purchase value – N250,000.00/$625
We've been Distributors of African Naturalistas products for 10 years, and products are efficient, affordable and profitable. African Naturalistas has been instrumental in our growth and development. We expanded from 4 chairs to 14 chairs and a new location because of profits made from selling African Naturalistas Products
Omozo Ogunronbi
O'Naturals Beauty Nig Ltd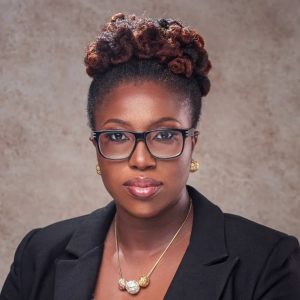 You should join our Exclusive Distributor Team because our Products...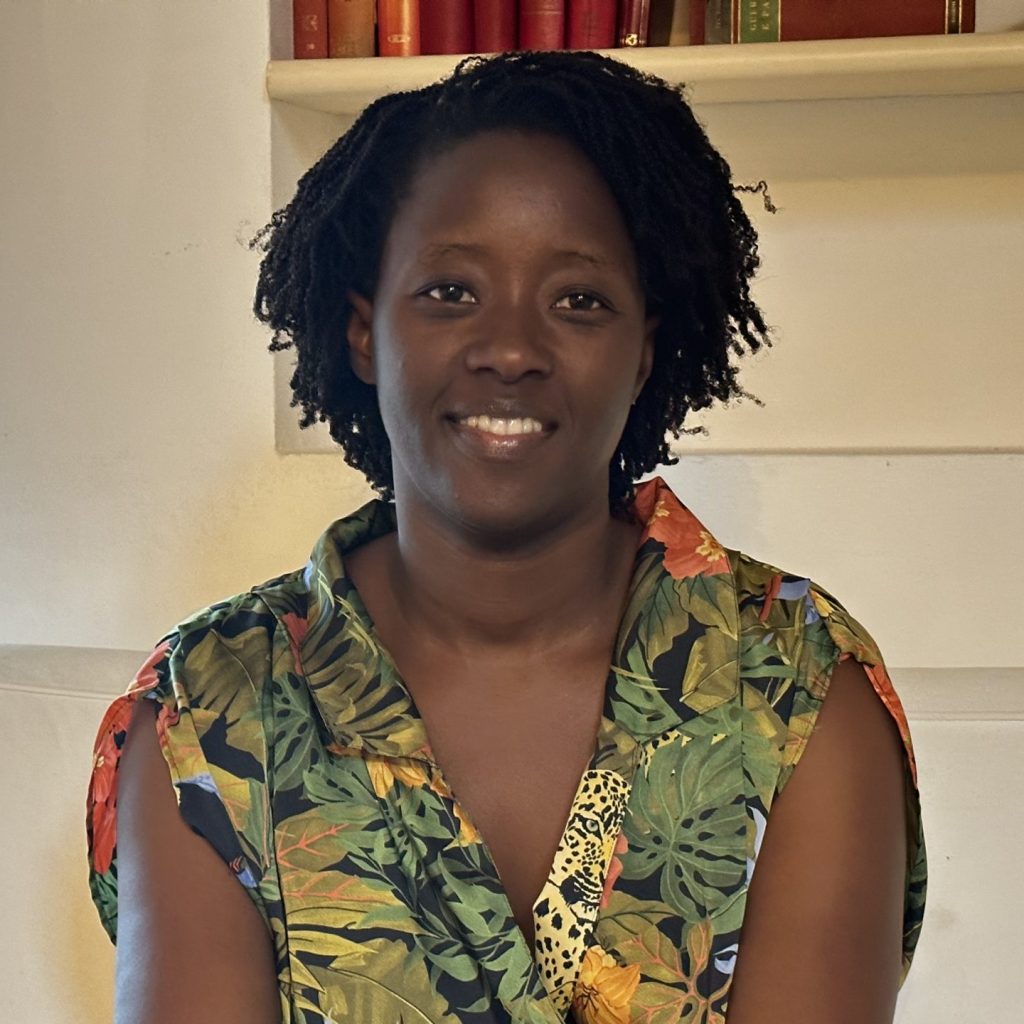 I've been an African Naturalistas stockist since the salon opened in 2016. All my customers rave about the Products and they always come back to buy, which is really good for my bottom line
Tomi Ismaila
Sisi Jacobs Natural Hair Salon
Before I became addicted to African Naturalistas hair care product, I had tried out other products, but my hair didn't love them because I still experienced breakage, and my edges were not growing. But since I started using African Naturalistas deep conditioner, anti-breakage hair lotion, and edge restoring cream, my hair texture and edges are making me proud.
Veronica Odogwu
Lagos Nigeria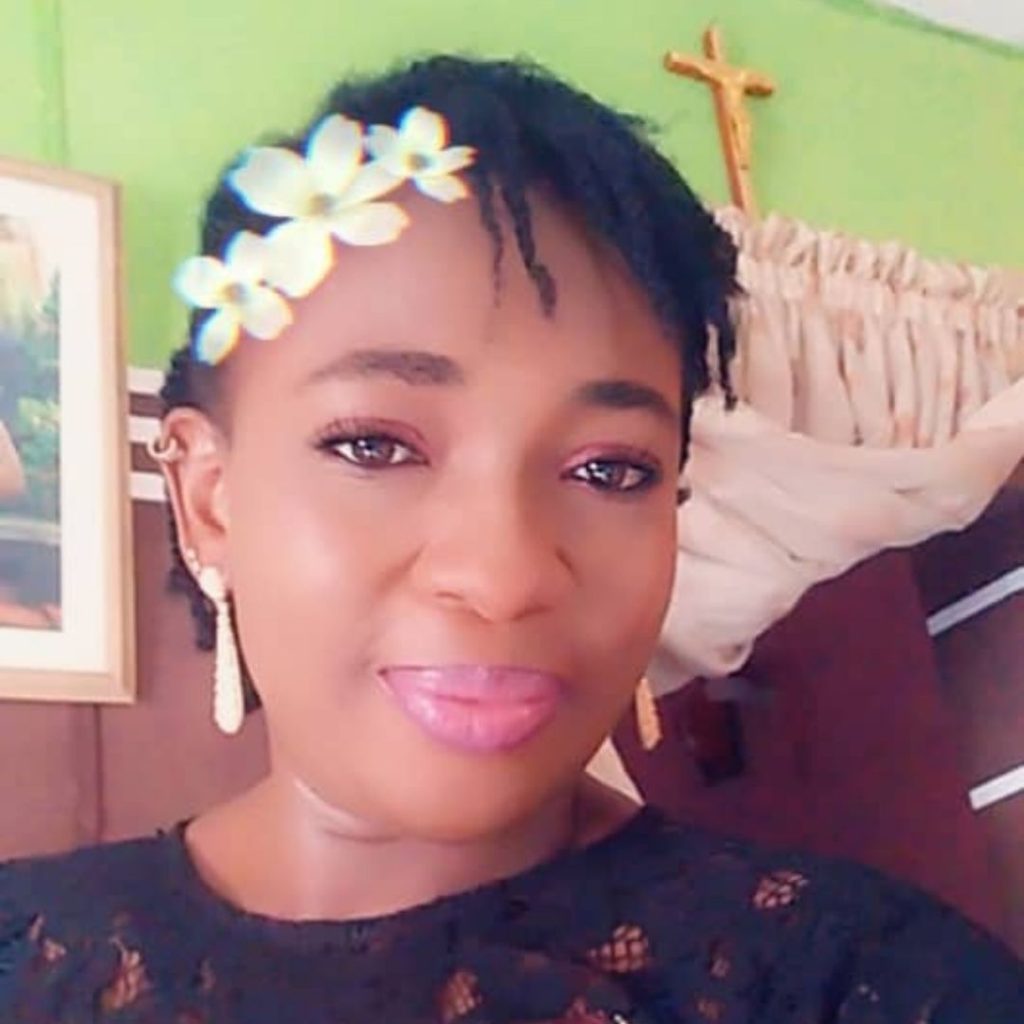 Meet the Founder of African Naturalistas
Hi! I am Atilola, the founder of African Naturalistas, The Good Hair Tribe, and AN Training School.
I am an certificate in Advanced Cosmetic Scientist from the Institute of Personal Care Science, Australia, and a member of Society of Cosmetic Scientists, Nigeria and International Federation of Societies of Cosmetic Chemists.
I am a Board-Certified Trichologist with the American Association of Drugless Practitioners. With my varied expertise, I am making more healthy Hair Products and Hair Care Literacy services available to men and women all over the world, with her company, African Naturalistas, registered both in the United States of America and Nigeria.
I am the founder of AN Training school, where I train entrepreneurs in the beauty industry on how to grow their cosmetic business, the founder and lead coach at The Good Hair Tribe, and Trichologist at African Naturalistas Hair Clinic.
About African Naturalistas Products
In the year 2012, our founder realised that the products available in Nigeria were expensive and not affordable by most women. They and were not compatible with our unique kind of hair as Africans. She started creating and selling African Naturalistas products to bridge these gaps. We believe you don't need to break the bank in order to have beautiful  Hair.
Every single African Naturalistas product you come across is made up of ingredients and packaging materials which are locally sourced. Our aim to empower our local businesses, and raw materials suppliers, while not compromising on quality and product effectiveness
African Naturalistas products are manufactured and packaged in Nigeria, in a NAFDAC Inspected and approved factory at Ajah, Lagos Nigeria.
We are the vision to ensure our hair products are available to our users everywhere in Africa and worldwide, and we need you to help us fulfil this vision by joining our Team of Distributors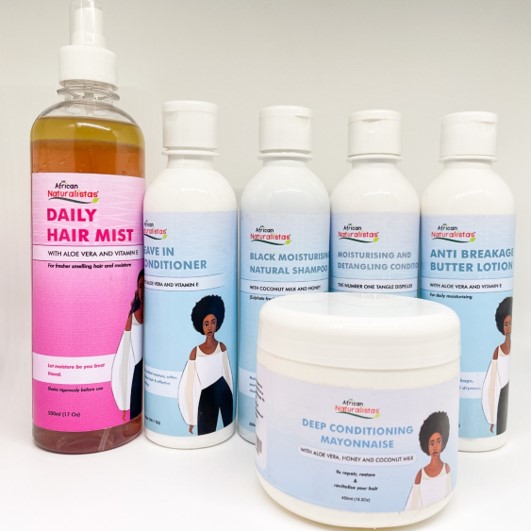 Frequently Asked Questions