Eniola Abiodun
I heard about Atilola through a mutual friend. I had lost a lot of temple hair and needed to see a trichologist. She was warm, friendly, knowledgeable and professional. I didn't even know when we started to chat about non-hair related matters … haha. Most importantly, following her recommendations worked
Eniola Abiodun
Oreoluwa Lesi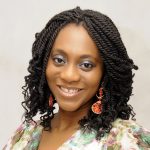 Consulting with Atilola was my first experience with a trichologist. I experienced a lot of hair loss after having a baby. Atilola was wonderful: professional, knowledgeable and warm. She asked me a lot of questions, not just about my hair care, but about my life in general.
She made me realise just how many other factors affected the healthy growth of my hair and I realised that I needed to live more consciously; taking care of my entire being. A healthy body would lead to healthier hair.
With regards to my hair specifically, she followed up our consultation with a written report, which outlined specific hair products, hair regimen and reminders to take care of body, mind and soul.
I loved her holistic approach to hair care and I would unreservedly recommend her to anyone seeking to grow a healthy head of hair.
Oreoluwa Lesi
Oiza Harding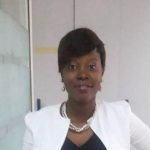 In 2016 I was tired of my hair, I just wanted to get rid of every strand on my head because my edges were really bad and my hair did not look healthy at all.
Every time I made an attempt, the hair got worse. At that time I used a natural hair salon even with my rat chop hair, and I was recommended to see a hair trichologist (the magic performer), so I decided to give it a try before I took the drastic decision to turn my head into a shining star.
After the consultation I had little hope and was given a hair regimen to follow. The rest is history today. I am very glad I did it. I get compliments all the time when I let my hair out.
Oiza Harding
Uzoma Okorie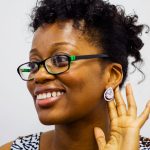 My visit to the African Naturalistas Hair Clinic was quite insightful. Atilola was friendly and professional. She answered my questions and was available for any follow up questions that I had. The hair regimen instructions are easy to follow so you won't have difficulty sticking to it. Overall, I enjoyed my visit and I'm glad I did it.
Uzoma Okorie