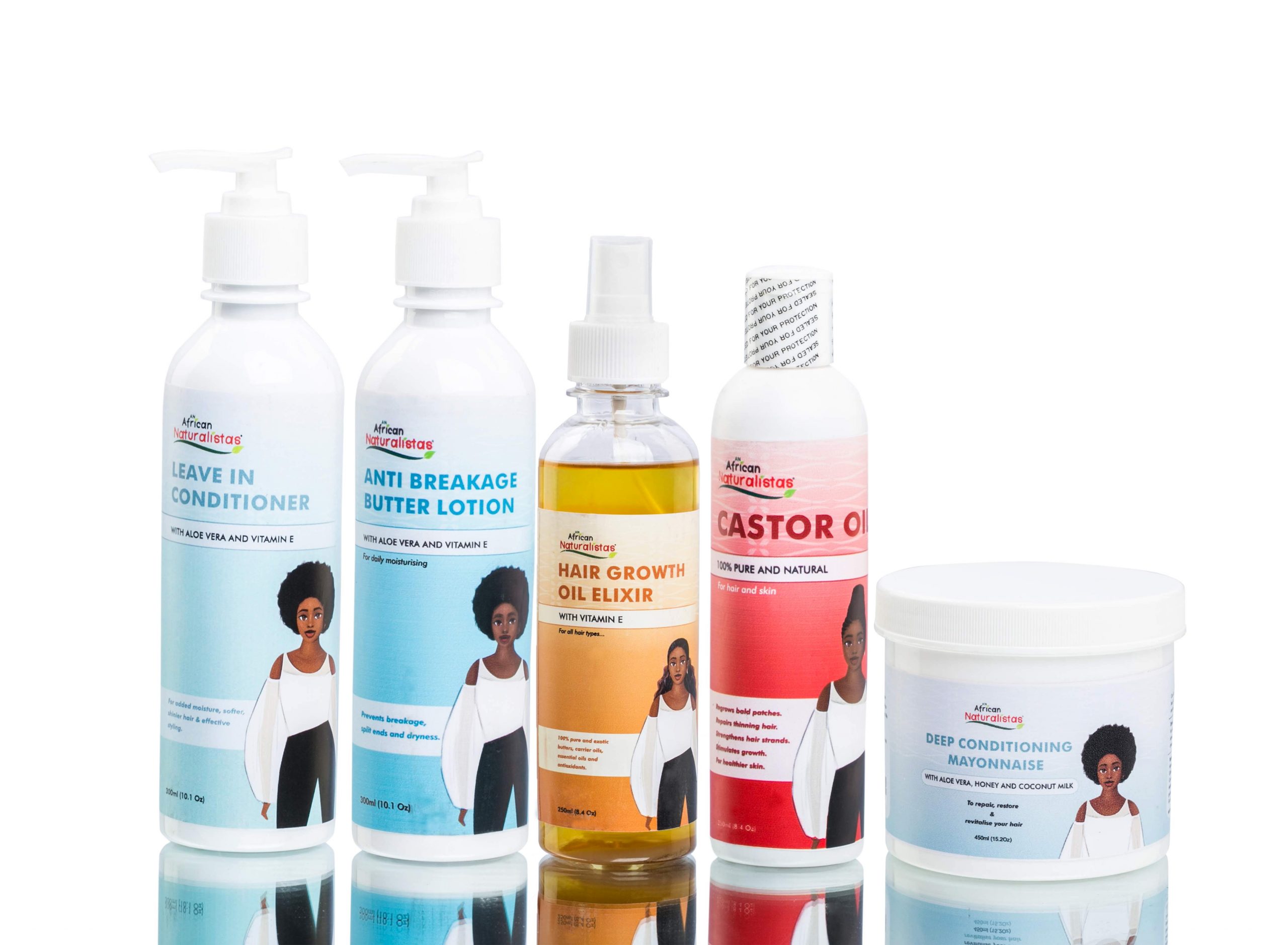 Our products are manufactured and packaged in Nigeria, in a NAFDAC Inspected and approved factory at Ajah, Lagos Nigeria. Every single African Naturalistas product you come across is made up of ingredients and packaging materials which are locally sourced. Our aim to empower our local businesses, and raw materials suppliers, while not compromising on quality and product effectiveness. We have a wide range of products, to cater for all your hair needs.
African Naturalistas Hair Clinic is the arm of African Naturalistas that deals with the scientific care of the hair and scalp. At African Naturalistas Hair Clinic, we diagnose and treat or manage over 50 hair and scalp disorders, using services like Trichology Consultations, Microneedling, Low Level Laser Therapy, High Frequency Treatment, Coaching Calls, etc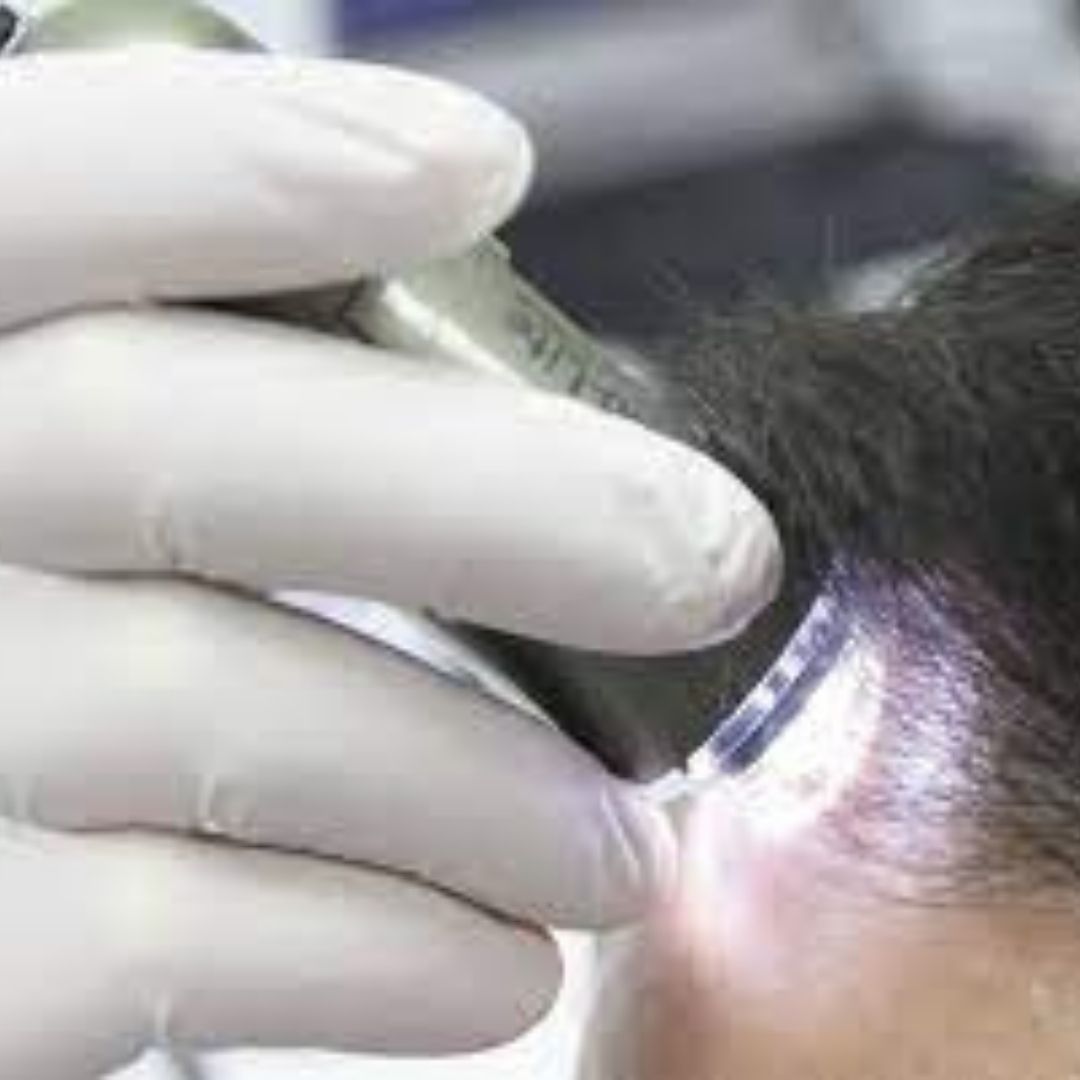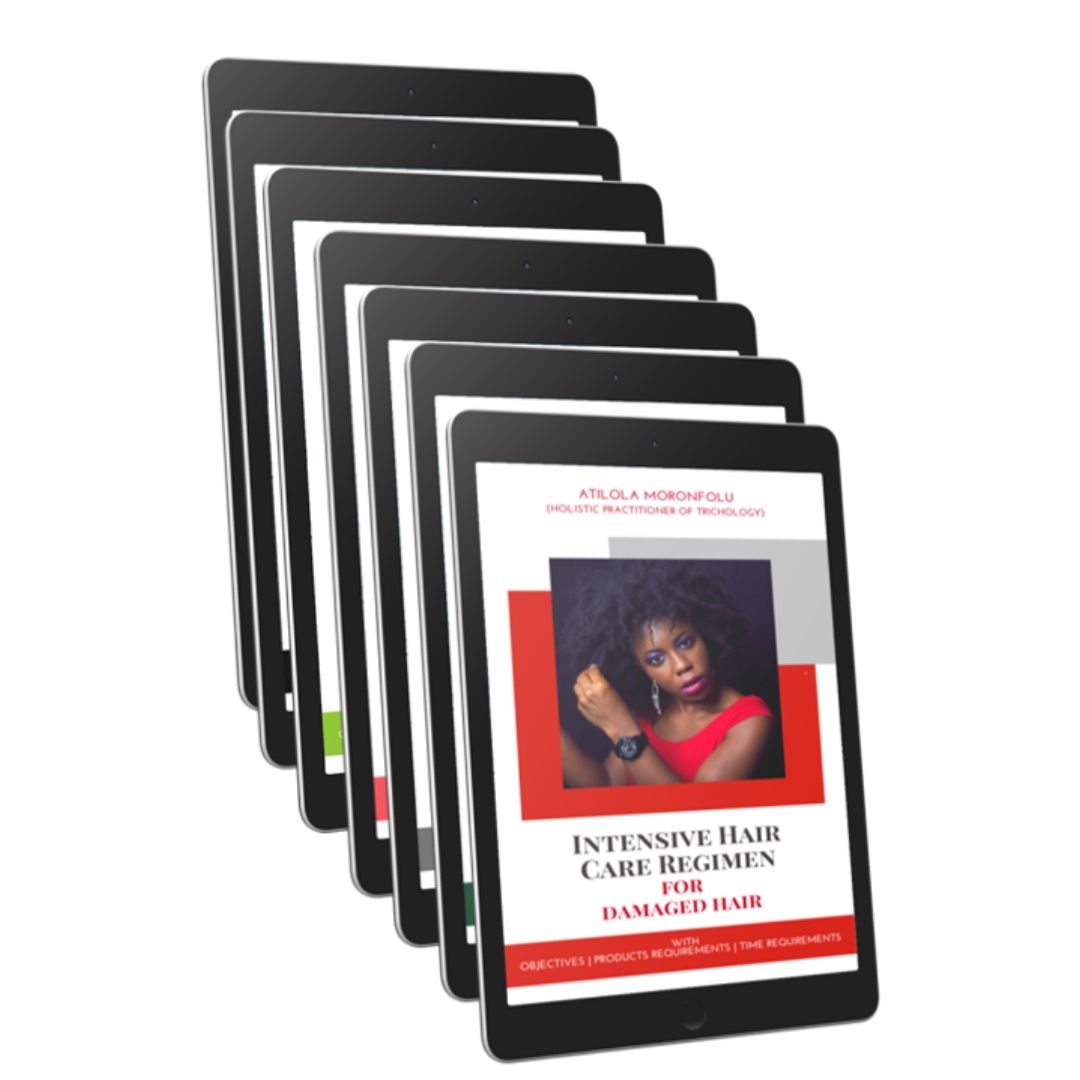 We have several Hair Regimens to help all types of hair and hair situations. The Intensive Hair Care Regimen is robust and comprehensively details the calendar, steps, tasks objectives, estimated time required, products required, etc. The Intensive Hair Care Regimen simplifies your entire hair care process, and is usable for your lifetime. It is plug and play, i.e. All the work has been done for you. All you need to do is follow the steps, and your hair comes out looking healthy.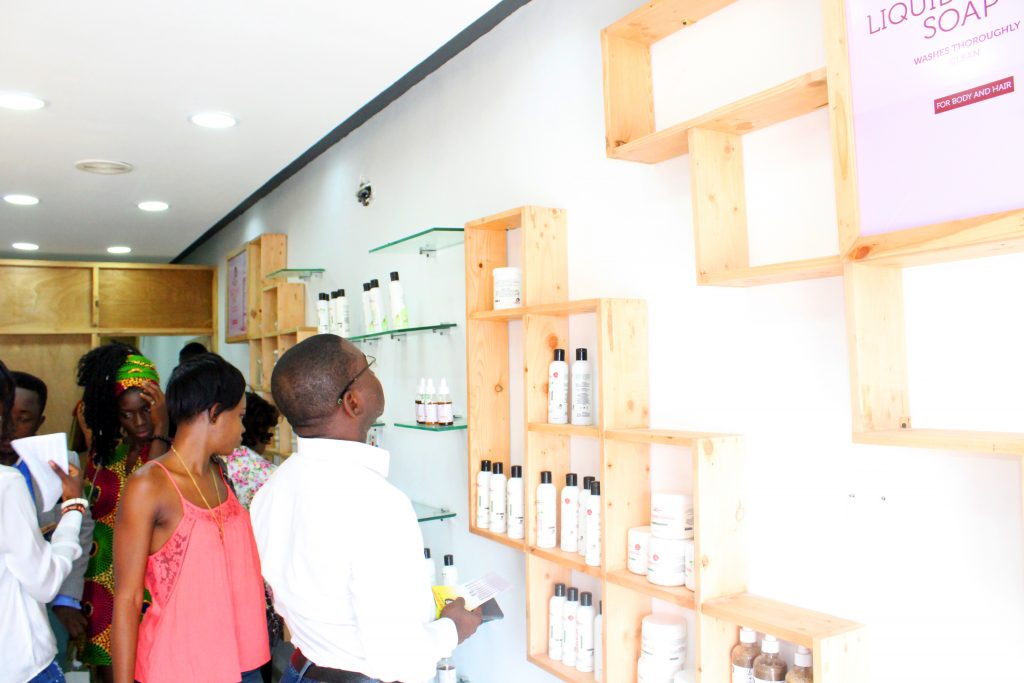 At African Naturalistas, we have a team of hair and cosmetic production experts, ready to meet your needs at all times. We look forward to helping you achieve your goal of healthy hair… naturally, using our four services below
African Naturalistas products are absolutely amazing. I particularly love the anti-breakage butter lotion and jojoba oil as they help to keep my hair moisturised with less breakage. I also apply some African Naturalistas lavender and peppermint essential oils into my hair products as they're quite effective for a clean scalp and aid hair growth.
Since I joined the Good hair tribe I have understood that having a hair care regimen is very important and I have one which I use daily. I have also learnt a lot about how the different products help in the growth of my hair. The tribe has helped me understand the different effects other health care needs affect the growth of my hair..
Before I started using the Intensive Hair Care Regimen for Battling Seborrheic Dermatitis, my hair was literally falling off during wash days and my scalp was always itchy. I used the regimen consistently, and my hair has now grown. I hardly scratch my scalp. All the issues I came in with are resolved 100%.