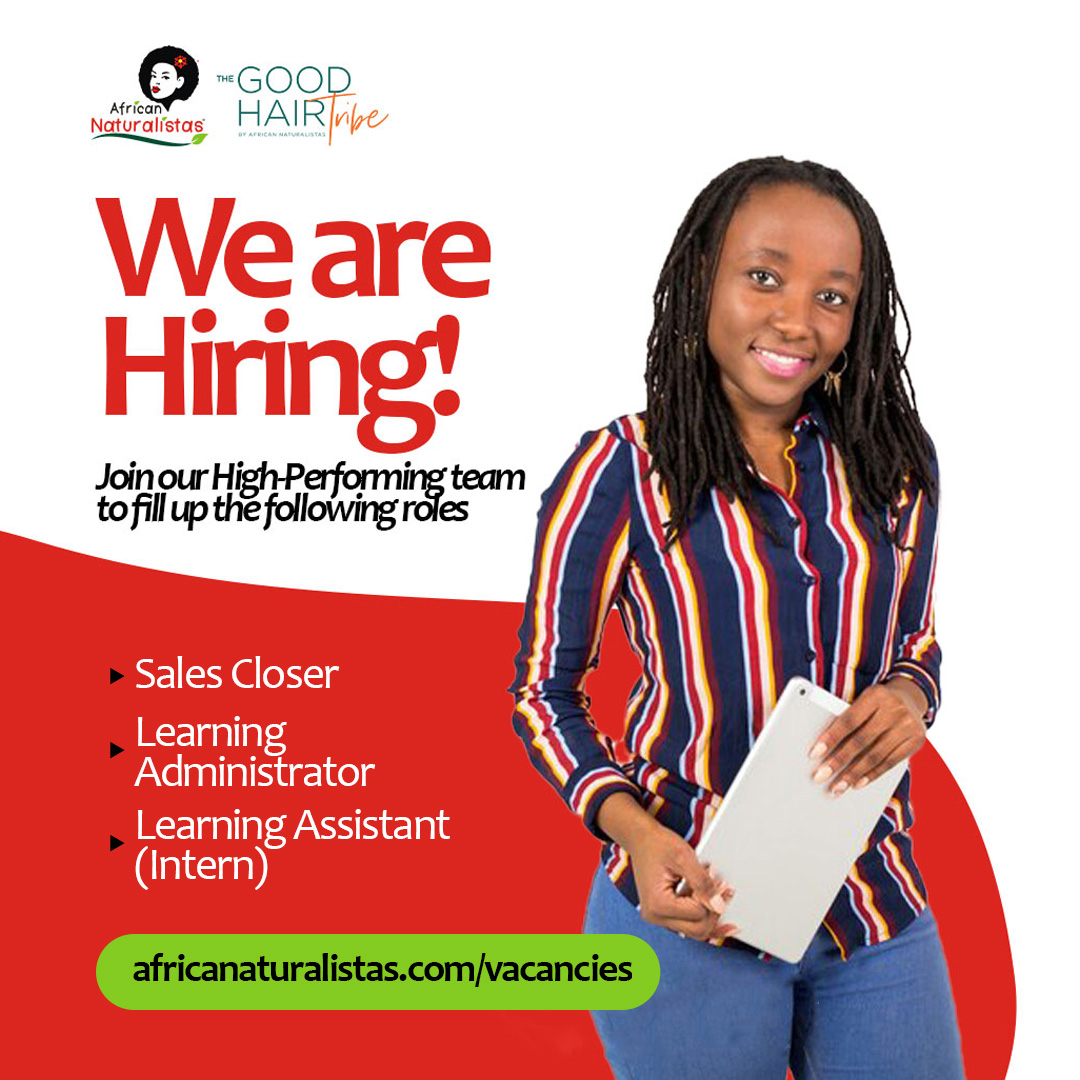 We are looking to fill the roles below

1. Learning Administrator (FULL TIME REMOTE)
2. Intern: Learning Assistant (PART TIME REMOTE)
3. Sales Closer (FULL TIME REMOTE)

Click any of the links below to see the Job Descriptions of your desired role, and apply

I started using African Naturslistas products in October 2019. The jojoba oil was one of the first products I bought. I was coming from a tired hair care part of my life because I suffer from seborrheic dermatitis and I wanted products that were of good quality and not adulterated. I used African Naturalistas jojoba oil as my only carrier oil for 6 months, and my hair testified of its goodness. My scalp stayed healthy and my hair grew very nicely.
Before I became addicted to African Naturalistas hair care product, I had tried out other products, but my hair didn't love them because I still experienced breakage, and my edges were not growing. But since I started using African Naturalistas deep conditioner, anti-breakage hair lotion, and edge restoring cream, my hair texture and edges are making me proud.
The first time i came about African Naturalistas product was on Konga, I just started my natural hair journey and was looking for products to buy, I got the Shampoo, Conditioner and Deep Conditioner, OMG!! You have to smell the product, it has a nice smell, and I saw that my hair became softer especially with the Deep Conditioner.